The secret to e-commerce success is to provide your customers with such exceptional online service that it is as good (albeit different) as being physically present in a store.
In the case of online shopping, visual content acts as the product's first impression. When shopping online, customers won't be able to touch or sample the product, so the best thing you can do is offer them a product video. 
What is a product video?
A product video is a demonstrative and descriptive video of a product that showcases its looks and features. The main purpose of creating a product video is to give customers an understanding of how the product looks and what it can do. 
Why are product videos important for businesses?
Product videos try to make online shoppers feel more satisfied with their choices before they head to the checkout page. They can present the product in a fun and exciting way – and always with more engagement than a dull, written description. Product videos create interesting and often entertaining content that, done well, leads directly to higher conversions.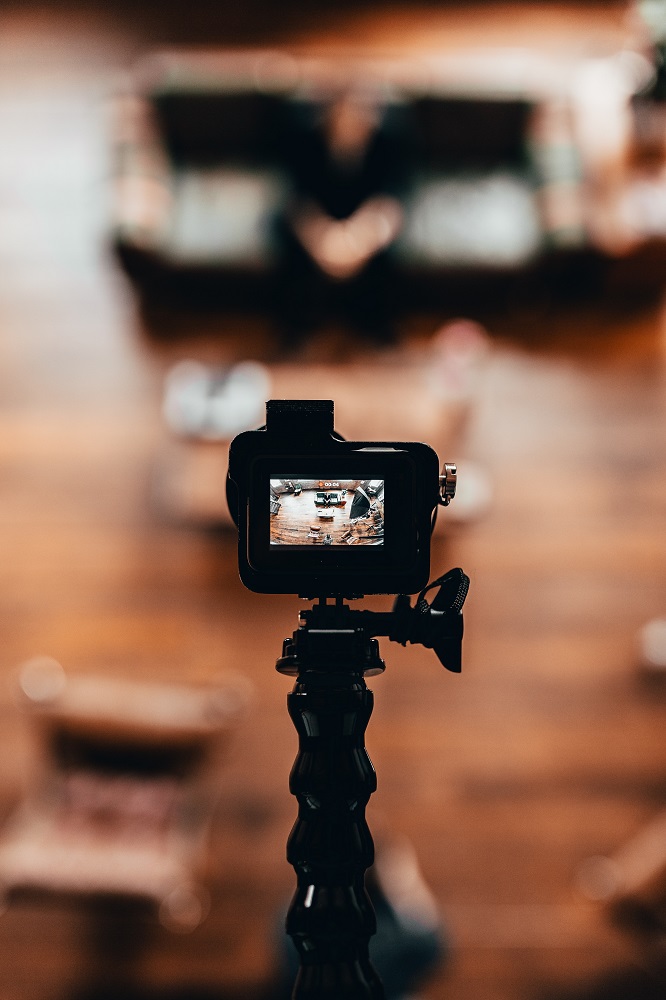 Advantages of product videos for your business
Converts prospects into customers
Have you ever seen one of those enticing ads of a sloth shower curtain and was tempted to actually buy one? That's the power that videos have over viewers. An entertaining product video of premium quality can persuade viewers into buying the product. 
Even customer shopping in-store will be more prone to buying your product since videos have higher recall value than a written description. 
Allows viewers to envision the product
Going through a written product description isn't the best way for a customer to visualise the product. A product video, on the other hand, shows how the product will look and function. As an alternative to actually seeing the product in person, videos do a great job of helping customers picture the product. 
Build consumer trust
Product descriptions can sometimes be misleading and can lead to disgruntled customers once the product is delivered. Most customers are unsure of whether the product will match their expectations. With product videos, there's no need to wonder, as customers can see a visual display of the product. 
Increases organic traffic
We always say this but we cannot emphasise it enough- Google loves video! Google may not play favourites but it's definitely got a weak spot for video content, which is one of the key advantages of utilising product video production. Releasing product videos on your website or page, with optimised content for search engines, can improve your SEO rankings. 
Product videos can reduce bounce rates if they're interesting enough by keeping the viewers engaged. A lower bounce rate equates to relevant and valuable content for Google. So again, expect your page to start to show up higher for search queries. 
Eye-catching content
In this digital,  stay-at-home age, everyone on the internet is consuming more video content as opposed to text or even audio. If product videos are short and captivating, people are more likely to pay attention to them. 
If you're looking to deliver information to your customers, such as product features, a product video is the best medium to use. This isn't because a vast majority of the population are geared towards visual communications (there are countless studies which prove this); people just absorb more information when it's in a visual format. 
---
Product video production – creating a video and adding it to your website – can boost your sales and improve your visibility online. The final results will leave you with higher engagement rates, improved sales, and most importantly, a trustworthy and memorable brand name.
If you're looking for affordable video production services for your next product video, get in touch with Splento today, and discover the power of video for yourself.