From a young age, sports play a major part in our lives and there are many choices to choose from – the World Sports Encyclopedia informs us that there are around 800 different types of sports!
People take part in sports, no matter their age, for many reasons, for example – for fun, to stay healthy, to socialise. 
But when it comes to a customer finding the perfect group for them or their child to join, whether it is football or swimming, to be noticed, the sporting business must be promoting their club in a way that will be attractive to new customers.
How does a sports club market itself? At the end of the day, they are a business and having customers will not only help grow their club but will help to keep it going for many years. 
In this blog, we will explore:
The challenges that can occur for sports clubs when it comes to marketing

What to think about when marketing a sports club

How can the Splento App help when it comes to marketing a sports club?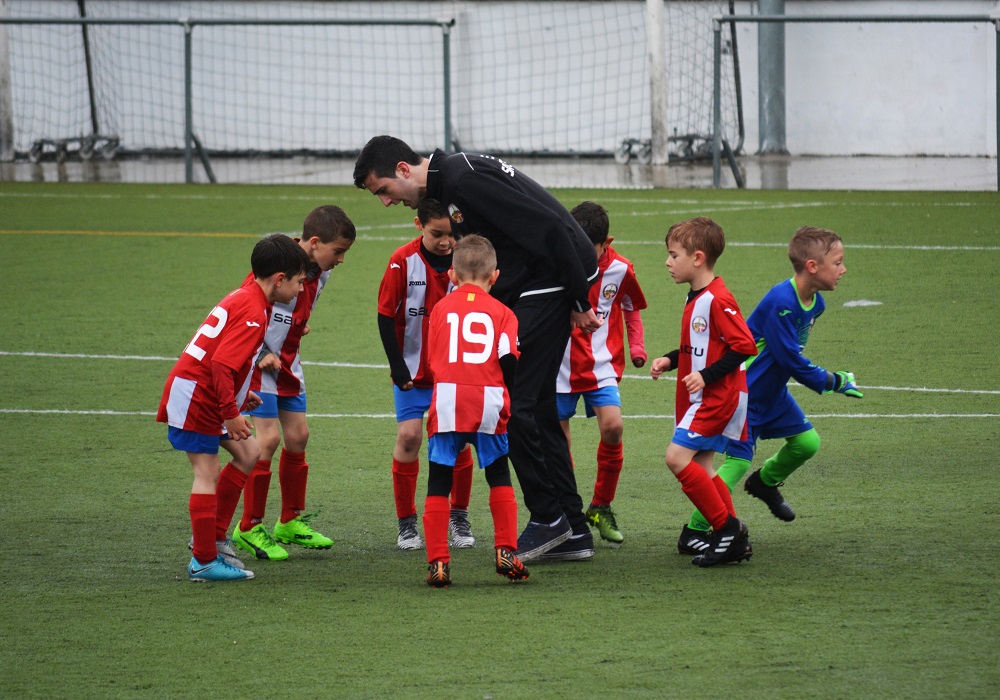 The challenges that can occur for sports clubs when it comes to marketing
No matter what business a person is promoting, they have to accept marketing struggles will occur, as they will not always truly know how a customer thinks, and what makes them choose one club over another. Every customer is different and when it comes to children joining a sports club, the decision making might normally come from the parent – so it's important to remember that youth sports club not only have to promote their brand to the child but also to their parents. 
And when it does come time to focus on the challenges of market a sports club to children, we can see how times have changed in recent years! 
One of the main issues that can be seen is the different environment that we now live in, compared to only a couple of decades ago. Living in a digital world means changes have to be made when it comes to promoting a sports club, especially a youth sports club as many children now have phones and love to spend their time online.
It is important to remember that recent technology has blurred the line between the online and offline world, and everything we do is connected with it, whether it is work, family connection or even sports. For a sports club to use technology to their advantage when promoting their business is ideal, because it is another form on connection with their tech-savvy younger market; embracing technology, therefore, can help bring in even more children to find love with sports. 
When it comes to marketing a sports club to parents, they want to see what they are paying for. 
Taking photos and video is a very important element of club promotion, as it gives existing customers – and their parents – an idea of what goes on, and future customers an insight into what they or their children will experience if they join. If they like what they see – then they are more likely to pay the fees and allow their child to join the club. 
However, difficulty can arise due to the price of having a photographer come to take photos of the team, and even when they do this, it is most likely those amazing professional photos will be only of the whole team standing in a group with the captain in the middle. Although these photos are great to have as it shows off the many faces of a sporting team, it does exclude the hard-working photos of the children training and the games they take part in, and that is something parents love to see.
Finally, a challenge that sports clubs face when it comes to marketing is the lack of time. When it comes to promoting a business, doing it well takes up time – and that is something that many of us do not have enough of. Marketing can become time-consuming for several reasons. 
One is collecting the material that is needed to use to promote the sports club. This problem is linked with the previous issue, e.g. although it is great to have these professional photos of a team, having more photos and videos to showcase all the elements of a sports club is even more important to have. However, if a club is finding it difficult to collect visual content, it will affect them when trying to market on their website and social media.
Another reason is having to double-check that the photos and videos that have been taken are allowed to be used on their website, social media account, or leaflets. Most youth sports club will have a form that a parent will have to sign that allows their children to be used in marketing photos, but this manual checking is time-consuming and prey to misunderstandings and changes in consent.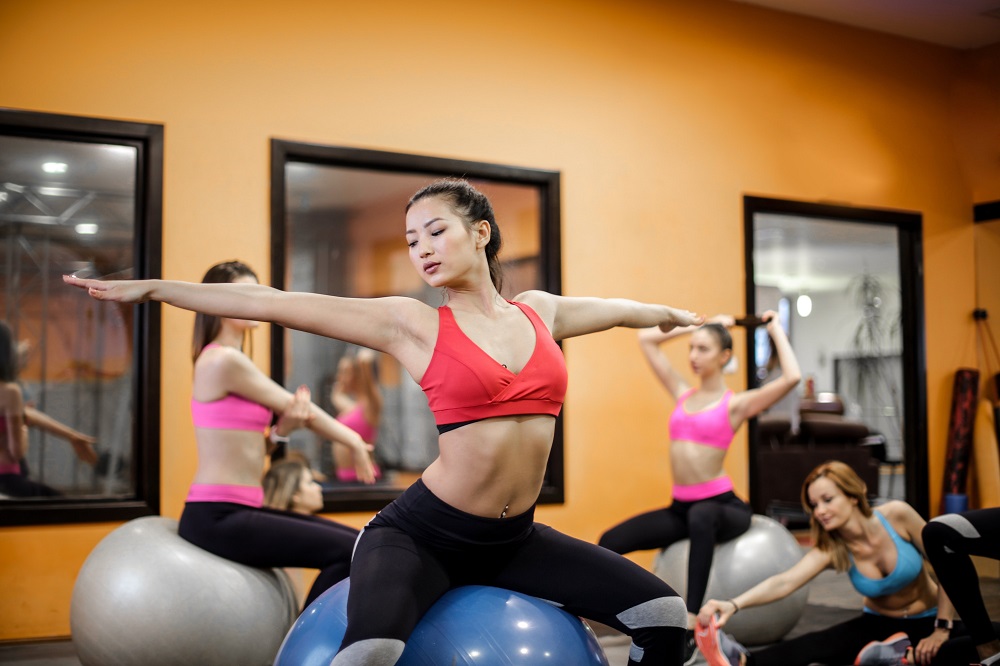 What to think about when marketing a sports club
When it comes to marketing a sports club there is a lot to think about as there are many elements that go into its success.
No matter what sports club a child joins, competitions will happen and they are one of the many reasons why doing a sport is exciting – a little competition does make a team work together and harder; these qualities are something that is good for a child to learn as they grow. 
Nothing is better for sports participants than the success that comes from taking part in a competition and winning; these successes can be captured through photos and awards, such as trophies. And being able to show off the children's sporting achievements, no matter how small they are, always helps sporting clubs attract more customers. 
Another element for sports clubs to promote is how they train. When having a peek into the training routine, parents can see how the team warms up, what skills they practice on and the games they play with their own team.
This also allows children to see what fun tasks they will do when it comes to training and this can even push them into joining one specific sporting club over another one. 
Being able to show the process through physical evidence is important and very useful to help a sports club to grow. Although people love to see the end result, such as a youth team winning a competition, being able to see the behind the scenes is so important. A sports club cannot show their success without showing their training, as well as they cannot show how they train without highlighting what this training can lead to. 
Finally, using social media is important when it comes to marketing. This is something that many sporting clubs already know, and many more have read a hundred times, but that is because social media plays a big part in all of our lives and that means it plays a big role when it comes to marketing. 
With all the photos a sporting club has collected through the training days all the way to the games against different clubs, uploading them on the clubs' website/social media accounts can and will reach out to many new customers.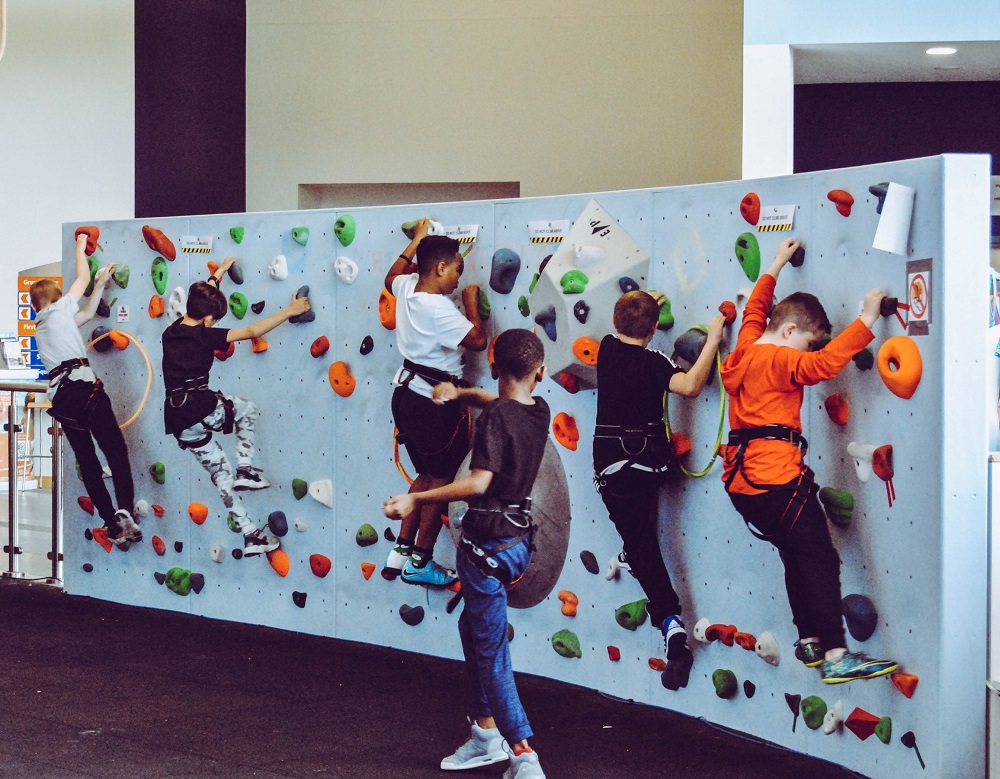 How can the Splento App help when it comes to marketing a sports club?
Being a photography business, we understand the importance of pictures when it comes to promoting a sports club. They allow their customers to see the memories they have created, as well as showing future customers how great their club is. This is one of the reasons we created the Splento App, as a way to help different sports club market effectively. 
But you might be wondering, how do we do that? 
Well, first – Splento App is a free service you can offer to club members and parents; as you create the images, they will automatically distribute to the club members into their own App galleries.
Parents with children in the sports club will receive the photos of them in a safe, secure gallery. 
This is an amazing tool, and an amazing service to be able to offer club members – at no cost to yourself!
Another advantage for the club is not having to double-check, or get a signed consent, for using certain photos on their website.
All the photos with parental sharing permissions attached are all sitting ready to be found in a marketing gallery.
If the club admin can see the image in that gallery, they know they can use it, as they already have parental consent.
With the Splento App, coaches will be able to use it during training to snap a shot and send it to parents straight away for them to be able to see all the amazing fun their child is having. 
---
There is a lot more the Splento App can do to help to make marketing a sports club a lot easier and less stressful. If you are interested in how else the Splento App can help your sports club, then book a demo with us today, and learn more about this exciting new tool. 
---
The Splento App is available to try now – for free!
Hit the button below to try out Splento App for yourself and start sharing all your favourite photos with your family and friends, today!