Real estate relies solely on visuals to drive home sales. So it comes as no surprise that videography in the property industry is used as a marketing strategy. At some point in our lives, we've all fallen for the real estate photographs of a 'luxurious two-bedroom apartment' that was right above that Chinese takeaway. Photos can be deceptive, and clients have caught on to that. Which is why it's time to move on to video tours of premium properties for sale. 
Capturing Premium Property
Photos may suffice for low rental properties, but realtors usually step up their game when it comes to more premium properties. As a realtor, you've got to keep in mind that premium property can only be bought by clients with a certain stature (deep pockets basically). The videos made for the property must match their exquisite tastes and style. If you're new to the world of filming premium property, we have a few insider tips to help you sell that house. 
---
Real estate sells – but it always sells better with video.

Discover the secrets of using video to sell more properties – faster.

While everyone else is busy getting it wrong – learn the mistakes to avoid and the moves that will win you more property sales.

Download Splento's free guide 'How to sell more properties with video' today.

Including:
9 types of property video you can market with today
8 non-sales videos that will help you sell more
How to capitalise on your video marketing strategy
---
Hire a Professional
We know realtors are practically superheroes, but let a professional videographer handle this one. Videographers have plenty of experience shooting similar property videos and will know all the tricks of the trade. It might take a bit out of your wallet, but it'll be worth it when that tech start-up billionaire shows up to buy your listing.
Keep the video short
As a realtor, you must understand that clients to whom you're trying to sell your premium property, are very busy people. They don't have 20 minutes to hear about the 19th-century fireplace in your property. Remember to keep your video around 3-5 minutes. If you're selling a magnificent property with plenty of amenities, feel free to extend the video by a couple of minutes but include key information only.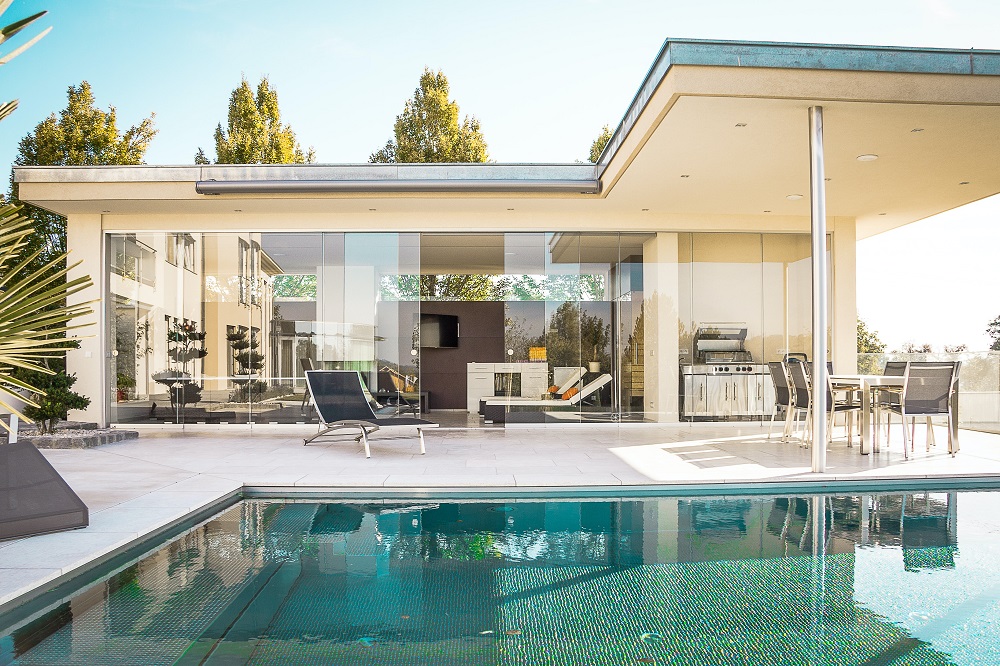 Take wide shots
Clients are more inclined to buy a property that looks spacious and comfortable. Wider shots of premium property can give a feel of how spacious the rooms are, and also help them imagine how it would look with their own belongings. Close-ups of furniture that probably won't be there when the buyers move in, doesn't help anyone. 
Capture the neighbourhood vibe
When you sell a house, you're not just selling that specific property; you're also selling the whole neighbourhood and what it has to offer. Try to capture a glimpse into the neighbourhood activities and utilities. This video could show schools, restaurants or stores near the listed property. The best way to do this, without wasting too much video time, is to create aerial footage with a drone as it conveys an implicit message of extravagance and luxury. A lot of video production companies offer such services, so don't shy away from new-age technology. 
Perfect the lighting
When it comes to real estate videos, it's all about what appeals to the eye, and more often than not the lighting has everything to do with this. The trick is to match the lighting with the ambience. You can't use harsh lights to create a sense of warmth and comfort, or warm light for fun and flashy rooms. It's recommended to shoot during the golden hour when the natural light is ideal for filming. But your professional videographer knows best and should be able to tweak the setting using light fixtures. It all comes down to ensuring that the light complements the room rather than contrasting it. 
---
A stunning house may sell itself, but it's up to the realtor to showcase its beauty to potential buyers. This is where video comes in to capture the essence of the property and encapsulate it in a 3-minute video. For all your videography needs, Splento offers guaranteed delivery of fully edited videos within 48 hours. To put that in real-estate terms- book now to sell a house in two days. 
---
Contact Splento if you are in need of:
Event Photography and Videography
eCommerce Photography and Videography