Video production may once have been a far off dream for most of us, who thought a short film on a smartphone would be the furthest we'd ever get. But as time has gone on, video production has become increasingly affordable. 
Whether you're looking for an effective video marketing campaign or transforming a story into a movie, videos can now be quickly produced on a low budget. Here are our best tips for producing a high-quality video on a low budget. 
How to film on a budget 
1. Rent your equipment
We all know how expensive it can be to buy your own video production equipment. So if your project is non-recurring, it's probably better to just rent your equipment to make the process more cost-effective. 
Just because you're renting, don't go all out on the equipment. Sure 4K technology and drones sound really cool but are they really necessary for your video? Only rent equipment that is absolutely vital for your video production. 
2. Hire amateurs
You don't need Leonardo DiCaprio to tell people why your cookies are the best in all of London. If you're shooting a low-budget video, you don't need to go out and hire professional actors. An inexpensive alternative is to find amateur actors or drama students in local universities. 
Working with new and upcoming talent will work out cheaper for you and in addition, who knows what hidden talents you'll discover along the way?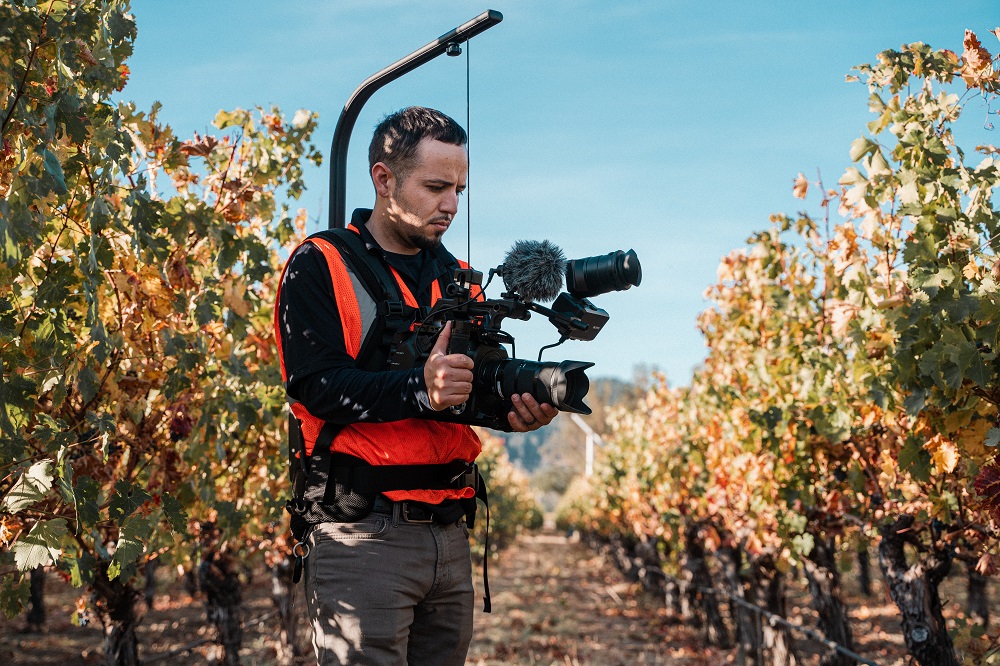 3. Make use of free software
You don't have to buy the most expensive video-editing software on the market to produce a good film. You can use the free software that comes with your device. For Mac, iMovie is a great option and for Windows, Movie Maker can achieve a lot. There is also plenty of other software options available online that can easily be downloaded for free or for a minimum budget.
4. Budget-friendly locations
When scouting for locations try and find budget-friendly locations or even better – free locations. It usually doesn't cost you a thing to shoot outside. You may have to get a permit but it won't be too expensive. Try not to film in the busiest street of the city, as there are plenty of other spots that can provide the same backdrop without so many interruptions. 
If you're planning on filming indoors, pick out locations that you have a connection with. Some store managers can be very understanding if you speak to them politely. 
5. Pay a flat rate
Usually, in low-budget video productions, the crew is often paid a flat rate so as to keep the costs low. The directors are often paid the most and assistants will have a lower end of the share but that's up to you if you want to pay everyone the same amount. 
Try and be open with your crew about the budget and they'll definitely understand. Sometimes the film may be able to offer exposure and visibility, so it won't be just about the money. 
---
A small budget may not be able to deliver a Hollywood-level production value but it can still produce quality work that conveys the message to your audience. Our tips on low budget video production can help you get the most out of a small budget. 
The biggest tip is to always plan ahead, as this can help save both time and money without allowing any room for error. This will ensure that your video shoot flows smoothly without any unnecessary hiccups. 
As an alternative to all the above, Splento offers videography services at only £149 per hour. This includes editing as well – and delivery of the results in under 48 hours.
Our expert services at budget-friendly prices are a deal of a lifetime for everyone looking to produce low-budget videos. So book now and save, or contact Splento for more information.