The gambling industry is highly competitive, and businesses in a competitive market need to adopt innovative strategies to stay ahead of the competition. With the growth of digital marketing, video has emerged as a powerful tool for lead generation. Video can help gambling businesses create engaging content, build brand awareness, and generate new leads. This article will explore how gambling businesses can use video to generate new leads from concept to conversion.
Creating engaging video content:
The first step in using video for lead generation is to create engaging video content. The video should be visually appealing and provide value to the viewer. A good video can showcase the products and services a gambling business offers, introduce new promotions or events, and share testimonials from happy customers. By creating informative and entertaining content, a gambling business can attract new leads and convert them into loyal customers.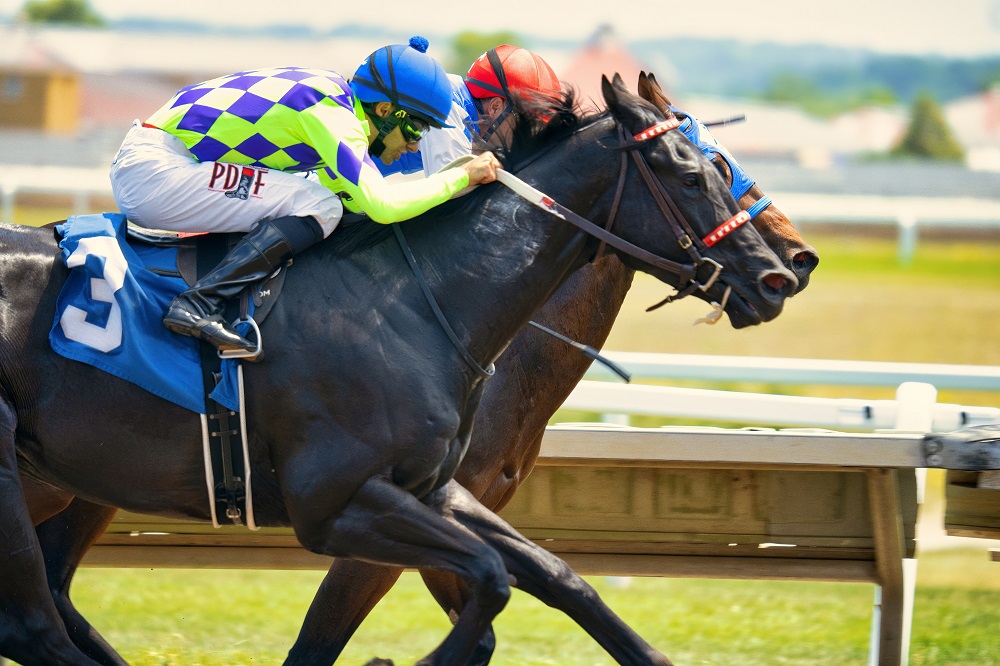 Promoting video content:
Once the video content is created, the next step is to promote it. Social media platforms like Facebook, Instagram, and YouTube are ideal for promoting video content. Gambling businesses can also use video content to create targeted ads, which can be shown to users based on their interests, age, and location. This can help to attract new leads who are more likely to be interested in the products or services offered by the business.
Tracking results:
The final step in using video for lead generation is to track the results. By monitoring the number of views, likes, comments, and shares of the video, the gambling business can gauge the success of the video campaign. By analysing the results, businesses can identify which videos are generating the most leads and adjust their video strategy accordingly.
If you're a gambling business looking to generate new leads, consider using video as part of your marketing strategy. Check out this sample video from Splento, a leading provider of professional video production services. With years of experience, Splento can help you create high-quality video content that engages and converts your audience. Get in touch with Splento today to see how they can help you take your video marketing to the next level.
We've spotted some gambling businesses (you may find them below) doing well, and for them, a video marketing strategy can help even more in attracting new customers and retaining existing ones. These businesses already have a strong brand presence, and with the power of video content, they can create a more personalised and engaging experience for their customers, ultimately increasing brand loyalty and customer lifetime value.
To summarise, video is a powerful tool for lead generation in the gambling industry. By creating engaging content, promoting it on social media, and tracking the results, businesses can attract new leads and convert them into loyal customers. If you're interested in using video for your gambling business, reach out to Splento for professional video production services that will help take your video marketing to the next level.
Successful businesses working in the gambling industry:
10Star
1Account
1B
1Stop Translations
1×2 Network
2DB
4 Leaf Lotto
7777Gaming
7Mojos
Окто
Ророк
A Bet A Technology
Aardvark Technologies
Abbiati Casino
Accertify
Ada Support
Adata
Adlink Technology
Advansys
Advantech-Innocore
Adyen
Agem
Air Dice
Alberici
Alea
All-In Global
Allbet
Altenar
Amatic
Amavitotech
Amber Studios
Amigo Gaming
Amusnet Interactive
Anima Systems
Apex
Apollo Games
APS
Aristocrat
Aruze Gaming
Aspire Global
Astropay
Astrosystems Ltd
Atlas Iac
AU10TIX
Aviatrix
Axiomtek
B R Softech PVT Ltd
B2BinPay
Bad Hombre Gaming
Bankera
BDO Malta
Be-Games
Berkotech
Bet Invest
Betbalancer
Betbazar
Betby
Betconstruct
Betegy
Beter
Betgames
Betinspire
Betixon
Betomall
Betsoft
Betwinner
BGaming Game Provider
BGX International
Bitandpay
Bitpace
Bizie
Biztech
Blue-Chip Technology
BMIT Ltd
BMM Testlabs
Bombay Group
Bonusbet
Booming Games Malta
Brite
Budpay
Caleta Gaming
Cammegh Ltd
Cardroom Magic
Casino City Press / GPWA
Casino International Magazine
Casino Life
Casino Locking Systems
Cbox Betting Systems
CDS Com
Center Source Ops
Cloudflare
Codium
Coinpayments
Coinspaid
Colibrix
Company Name
ComplianceOne Group
Comtrade Gaming
Continent 8 Technologies
Cor Net
Countr Gmbh
Coxipay
CQ9 Gaming
Crane Payment Innovations
Creedroomz
Cryptopay
CSB Group
CT Gaming And Ct Interactive
CTC Holdings
Cubeia
Custom Spa
Dal Negro
Data.bet
ddm hopt+schuler
Digitain
Docaposte
Dolby.io
DR Gaming Technology
Dragonfly
DS Virtual Gaming
Dynamic Messaging
E Gaming
E-Management
Easypay System
ECA
Ecogra
Ecopayz
Eeze
EGR Global
Eilers & Krejcik Gaming
Elas
Elbet
Electrocoin Sales
ELK Studios
EM Group
EMD Advisory Services Ltd
emerchantpay
Endorphina
Enteractive Ltd
ESA Gaming
eSOFTHALL
Euro Games Technology
Eurocoin
Evenbet
Everi
Everymatrix
Evolution
Exefeed
Experian
F12.bet
Facephi
Fantasma Games
Fashion TV
Fast Track CRM
Fastex
Fastshift
FBM Gaming
Feedconstruct
Fennica Gaming
Fincore
Finnplay
Fintech Cashier
FinXP
Flexepin
Flutter Entertainment
Focus Gaming News
Fortytwo
Freemarket
FSB Technology
Funfair Games
Future Gaming Europe
FYST
G Gaming
G2E
G3
Galaxsys
Galaxy Gaming
Gamanza
Gambee
Gambling Insider
Gamblingnews.com
GameArt / BlueOcean
Games Global
Games Magazine Brazil
Gameservice
Gaming Associates Europe Ltd
Gaming Intelligence
Gaming Laboratories International
Gaming Standards Association
Gamingmatic
Gamingtec
Gammastack
Gamzix
Gate Express
GBG Plo
General Touch Co. Ltd
GFSC Global
GI Tech
Gift & Go
Gig
Gioco News
Global Bet Virtual Sports
Global Payments
Globaldots
Golden Race
GPI France
Greco
Gumballpay
Habanero Systems
Happyhour
HC Terminals
Hwasung System
Ibase Solution
IGA
Iga Groud
iGaming Brazil
Imagine Live
IMG Arena
IMGL
iMoon B.V.
Impaya
Incode Technologies Inc
Industrias Lorenzo S.A
Infingame
Initial Rewards
Innprojekt
Inpay
Inside Asian Gaming (IAG)
Insight Global
Inspired Gaming
Interblock
Intergaming
International Currency Technologies Corp
Internet Vikings
Ionos
Ipague
IQ Soft
Isle Of Man Government
Isolutions
ISX Financial
iTech Labs
J-Pay & Oriental Wallet
Jackpot Digital
Jamma Magazine
Japan Solutions
JCM Europe Gmbh
Jhao Cheng Gaming Company
Journal Des Casinos
Jumio
Ka Gaming
Kahnawake Gaming Commission
Kaizen Gaming
Kajot
Kambi
Kayros
Kiron Interactive
Konami
Kytronics
Lady Luck Games
Light & Wonder
Livespins
Lsports
Lucky Monaco
Luckystreak
Luqapay
M Tree Co
Magellan Robotech Stanleybet Group
Malta Gaming Authority
Mancala Gaming
Markor Technology
Melita Data Centre
Merkur
Metric Gaming
MGR Casino Chairs
MiFinity
Mitek Systems
mkodo
Mohio Gmbh
Moneybite
Moniko
Monnet Payments
Mozzart
Muchbetter
Naga Games
Nanocosmos
Neosurf
Netgaming
Nexiux Solutions And Kingmaker
Nexto Gaming
Nolimitcity
Noto
Novomatic
Nuvei
Nuxgame
Nyce International
OCR Labs
Octopay
Odds And More Ltd
Omega Systems
Onfido
Online IPS
Onlyplay
Optimove
Pandascore
Pascal Gaming
Patir
Pay4fun
Payabl
Payaza
Paybrokers
Paycash
Paycos
Paydo
Payment Center
Paymixpro
Paynovate
Payop
Payper
Payretailers
Paysafe
Payset
Pentasia
PG Company Ltd
Phoenix 7
PIMS-SCA
Pinnacle Solution
PlaylogIQ
Playson
Pragmatic Play
Praxis
Pressgiochi
Prestige Seating Technology Uk Ltd
Progamesys KFT
Progressplay
Pronet Gaming
PSM Tech
Push Gaming Ltd
QTech Games
Quik Gaming
Quinel
Quixant
Random State
Raw iGaming
Red Rake Gaming
Reflex Gaming
Relax Gaming
Religa
Revista Casino
R Franco Digital
Rival Powered
RNG Foundry Ltd
Rubyplay
SAGSE
Sauce Labs
SayTV Technology
SB Software
SBC Event
SBO-568win
SBO Media
Scout Gaming
Seon Technologies
SIS
Skillonnet
Slotegrator
Slotmill
Smart Vision
Smartico
Smartplay International
Smartsearch
Smartsoft Gaming
Smartsoft Gaming
Soft2bet
Softgamings
Solid Payments
Solitics
Spadegaming
Spayz
Spinberry
Spinomenal
Spinoro
Spintec
Spinza
Sporting Solutions
Sportingtech
Sportradar
Sports Betting Operator
SPRIBE
Springnews
Stakelogic
Star Okey
Stats Perform
Storm Games
Stretch Network
Sumsub
Suzohapp
Symplify
Synalogik
Synot Group
Tableswin
TC Gaming
TCS John Huxley
Technamin
Technapay
Tembo
The Bright Group
The Kingdom Bank
Thunderkick
Tipwin
Tisoft
Tom Horn Gaming
Touchmagix
Tovis
Transact Technologies
Transunion
Triplea
Trueplay
Turbostars
TVbet
Uniforms By John Marks
Unify VSN
Unity Technologies
Unlimint
UNLV
Upgaming
Uplatform
Veriff
Vibra Gaming
Vip Payments
Vivo Gaming
Vixio
Volt
Watchers
Wazdan
Wealthpay
White Label Casinos
Winsystems
Wise Gaming
WMG
World Entertainment
Worldline
Worldmatch
Worldpay
Xace
XPro Global
Xtremepush
Yggdrasil Gaming Ltd
Zeus
Zitro
Zro Bank