Enjoy a free bonus from Splento + Boomf partnership!
Create amazing momentos from your event
AND increase your memorable giveaways.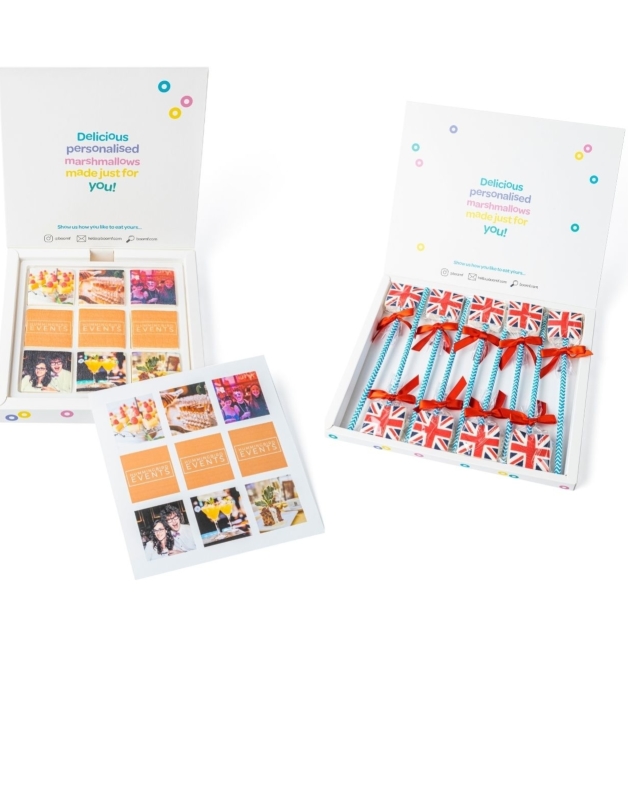 Enhance your event experience with Splento
Book Splento for your visual content & receive free personalised marshmallows or mallowpops* – a box per hour if booked for 2+ days (16 hours minimum).**

Gift them to clients, superstar colleagues or keep them to yourself - we won't tell! ;)

You choose the design!

*RRP £12.99 - £13.99/box ** Still get in touch if you have a bespoke requirement
Corporate Event Photographer Near You in Zurich
Let our Corporate Event Photographer Near You in Zurich capture the whole celebration. Ensure your business party is documented from start to finish in quality photographs that can be shared on your social media, incorporated into internal documents, and added to marketing materials.

We know that each event you host is unique and specifically designed for your company. Let us complement your planning with customised photography services. Whether you require 1 hour of coverage, a full-day photographer, or simply group shots, we can cater to the needs of your event.

Corporate events do not stop for anyone, not even the photographer. Splento is equipped and ready to capture all the unique moments as they happen. From the keynote speaker to an emotional handshake between colleagues as one accepts an award, hiring a corporate event photographer near you in Zurich allows you to remember these moments forever.

Corporate Event Photographer Near You in Zurich - get your fully edited photos in 24 hours. Book now!

"Beyond all expectations…"
These happy customers have already experienced the Splento Difference.
Whatever your event size, Splento has you covered.
From single-day functions to multiple-day events, Splento is the event expert – our extensive previous experience organising many multiple-day events means that we know exactly what you need and when you need it.